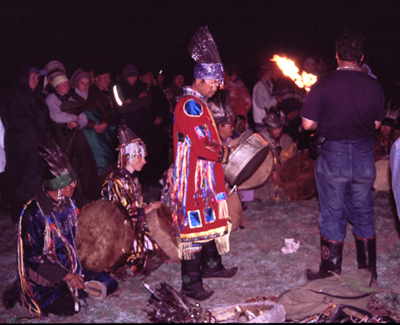 Night shamanic ceremony on the sacred Khaiyrakan (Bear) mountain which ended at dawn with the first sunrays opened the Second Shamanic Symposium in Tuva with over 60 practitioners and scientists from all over the world taking part in it. The delegation of Western shamans is headed by Roswitha and Paul Uccusic (Austria). Tuvan shamans from different shamanic societis are receving their colleagues. An international camp has been set up on the Khaiyrykan mountain.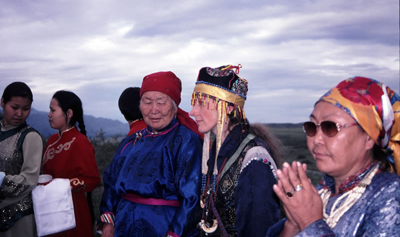 The first shamanic symposium was initiated 10 years ago by Heimo Lappalainen in collaboration with Mongush Kenin-Lopsan who at that time founded the first ever in the Tuvan history shamanic society 'Dungur' (Drum). Shamanic practices in pre-Soviet Tuva were individual and shamans never were united in an alliance of this kind.
Heimo died in 1994 but his initiative live on. 10 years after shamans from the West and East got together again.


---
© 2001-2019, "Tuva-Online" News & Information Agency (
www.tuvaonline.ru
).
Republishing, redistributing or syndicating without direct reference to Tuva-Online is
prohibited