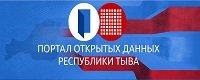 ---

26 Fabruary 2004

| Views: 1912 | Comments: 0

February 21-- Shagaa (Lunar New Year)
February 29-- Musical presentation of "Olchei", Dom Center, Moscow
March 8-- Birthday of Yelena Dostai (Tutatchikova), Tuvan archer and Olympic Participant of the Atlanta Games 1996
March 9-- BBC Radio 3 Music Awards- Huun-Huur-Tu nominated, Edinburgh
March 14-- Musical party devoted to Alexei Axionov, first Tuvan music researcher, Kyzyl
---

20 Fabruary 2004

| Views: 1727 | Comments: 0

Today with the first sun rays the Year of the Blue Monkey came to Tuva. The festivities devoted to Shagaa take place on the main square of the city. As the shamans predict the year will be a sunny one full of happy events.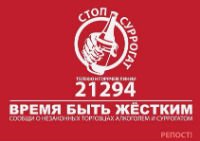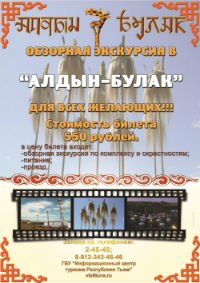 Event announces

1) 21.06.2019 - 22.06.2019: Republican Festival of Tuvan traditional applied art 'Silver art' (Kyzyl-Dag village, Bai-Taiga district, Tuva, Russia)

2) 28.06.2019 - 30.06.2019: Festival of Traditional Russian arts 'Verkhovie' (Upper Yenissei), including that of old believers (Sizim village, Kaa-Khem district, Tuva, Russia)

3) 04.07.2019 - 07.07.2019: XXth Ustuu-Huree festival of live music and belief (Chadan city, Dzun-Khemchik district, Tuva, Russia)

4) 13.07.2019 - 14.07.2019: Tuvan Cattle-breeders Festival 'Naadym': horse-races, yurt-city, wrestling, archery, cattle-exhibition, concerts, (Tuva, Russia)

5) 15.08.2019: Tuvan Republic Day (Tuva)

6) 16.08.2019 - 18.08.2019: 3d International Festival 'Khoomei in the center of Asia' (Kyzyl, Tuva, Russia)

7) 01.09.2019: Day of historic Memory and Dignity of Tuvan volunteers who perished in the 2nd World war (Tuva, Russia)

8) 07.09.2019: The Day of Kyzyl city (Kyzyl, Tuva, Russia)