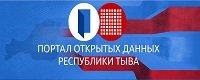 ---

29 July 2004

| Views: 4055 | Comments: 1

The International Khoomei Festival was not held this year, but in July a throat singing festival was held in the Oviur district of Tuva, which borders Mongolia. The festival was held in honor of the memory of the legendary Khoomei perfomer, Gennady Tumat, who was a native of the area.
The Oviur festival gathered both Tuvan professionals, as well as beginners and about fifty fans of throat-singing, who came all the way from countries such as Spain, the United States, and Japan. The Japanese delegation was the largest with a total of fifteen performers, led by Koichi Makigami, the organizer of the Association of Khoomei Singers in Japan. Accompanying him to Tuva were his students, among them Fuyuki Yamakawa and last year's winner in the Special Guest nomination, Koji Kijima.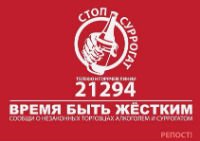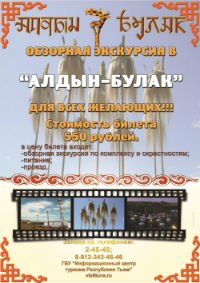 Event announces

1) 21.06.2019 - 22.06.2019: Republican Festival of Tuvan traditional applied art 'Silver art' (Kyzyl-Dag village, Bai-Taiga district, Tuva, Russia)

2) 28.06.2019 - 30.06.2019: Festival of Traditional Russian arts 'Verkhovie' (Upper Yenissei), including that of old believers (Sizim village, Kaa-Khem district, Tuva, Russia)

3) 04.07.2019 - 07.07.2019: XXth Ustuu-Huree festival of live music and belief (Chadan city, Dzun-Khemchik district, Tuva, Russia)

4) 13.07.2019 - 14.07.2019: Tuvan Cattle-breeders Festival 'Naadym': horse-races, yurt-city, wrestling, archery, cattle-exhibition, concerts, (Tuva, Russia)

5) 15.08.2019: Tuvan Republic Day (Tuva)

6) 16.08.2019 - 18.08.2019: 3d International Festival 'Khoomei in the center of Asia' (Kyzyl, Tuva, Russia)

7) 01.09.2019: Day of historic Memory and Dignity of Tuvan volunteers who perished in the 2nd World war (Tuva, Russia)

8) 07.09.2019: The Day of Kyzyl city (Kyzyl, Tuva, Russia)