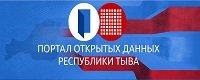 15 December 2009

| Views: 1924 | Comments: 1

Today is the birthday of Vera Chuldumovna Bailak, the legendary front fighter, medical worker of the volunteer cavalry squadron, and participant in the liberation of Ukrainian villages and towns from fascist occupation in 1944. The veteran was warmly greeted by the head of the republic, Sholban Kara-ool.

And a letter of greetings from faraway Rovno came to the administration of the Dzun-Khemchik district of Tuva, where Vera Chuldumovna's large arat holding is located.

| | |
| --- | --- |
| | Dina Oyun, translated by Heda Jindrak, photo by author |
7 December 2009

| Views: 3128 | Comments: 1

During the day, the life of the camp is paralyzed by the sun. The heat sends the reindeer huddling together in a circle. They alternate lying down: those standing up provide shade for the others.

Young calves hide beneath the bushes and under blankets that are hanging outside to dry out.

One small gust of wind is enough to make them grunt joyfully in anticipation of the coolness of the evening.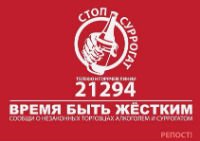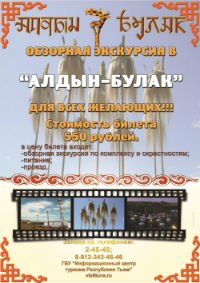 Event announces

1) 21.06.2019 - 22.06.2019: Republican Festival of Tuvan traditional applied art 'Silver art' (Kyzyl-Dag village, Bai-Taiga district, Tuva, Russia)

2) 28.06.2019 - 30.06.2019: Festival of Traditional Russian arts 'Verkhovie' (Upper Yenissei), including that of old believers (Sizim village, Kaa-Khem district, Tuva, Russia)

3) 04.07.2019 - 07.07.2019: XXth Ustuu-Huree festival of live music and belief (Chadan city, Dzun-Khemchik district, Tuva, Russia)

4) 13.07.2019 - 14.07.2019: Tuvan Cattle-breeders Festival 'Naadym': horse-races, yurt-city, wrestling, archery, cattle-exhibition, concerts, (Tuva, Russia)

5) 15.08.2019: Tuvan Republic Day (Tuva)

6) 16.08.2019 - 18.08.2019: 3d International Festival 'Khoomei in the center of Asia' (Kyzyl, Tuva, Russia)

7) 01.09.2019: Day of historic Memory and Dignity of Tuvan volunteers who perished in the 2nd World war (Tuva, Russia)

8) 07.09.2019: The Day of Kyzyl city (Kyzyl, Tuva, Russia)