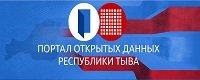 2 September 2013

| Views: 20378 | Comments: 0

As competing researchers race to locate Genghis Khan's tomb, discoveries by German and Mongolian archaeologists are shedding light on his son Ögödei's equally impressive accomplishments.

His end didn't begin heroically. The Mongolian ruler simply fell off his horse. His hands and legs must have lost their strength. It was an embarrassing incident from which Genghis Khan never recovered.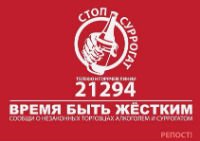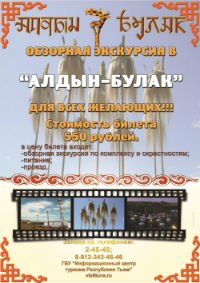 Event announces

1) 21.06.2019 - 22.06.2019: Republican Festival of Tuvan traditional applied art 'Silver art' (Kyzyl-Dag village, Bai-Taiga district, Tuva, Russia)

2) 28.06.2019 - 30.06.2019: Festival of Traditional Russian arts 'Verkhovie' (Upper Yenissei), including that of old believers (Sizim village, Kaa-Khem district, Tuva, Russia)

3) 04.07.2019 - 07.07.2019: XXth Ustuu-Huree festival of live music and belief (Chadan city, Dzun-Khemchik district, Tuva, Russia)

4) 13.07.2019 - 14.07.2019: Tuvan Cattle-breeders Festival 'Naadym': horse-races, yurt-city, wrestling, archery, cattle-exhibition, concerts, (Tuva, Russia)

5) 15.08.2019: Tuvan Republic Day (Tuva)

6) 16.08.2019 - 18.08.2019: 3d International Festival 'Khoomei in the center of Asia' (Kyzyl, Tuva, Russia)

7) 01.09.2019: Day of historic Memory and Dignity of Tuvan volunteers who perished in the 2nd World war (Tuva, Russia)

8) 07.09.2019: The Day of Kyzyl city (Kyzyl, Tuva, Russia)