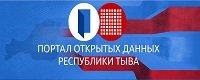 ---

Arjopa (Germany): Going on with the Debate about Khoomei

9 December 2004

| 3588 views | 1 comment

Different opinions on the future of khoomei and participation of foreign throat-singers in the Tuvan khoomei competitions go on coming. Here is a view by Arjopa (Germany) complimenting the discussion started by the review of the Festival of Khoomei dedicated to Gennady Tumat (July, 2004).
As a professional musician and the only foreign jury member of last year's Khoomei-Symposium 2003, I think that the participation of none-tuvan singers should be handled in a different way. First of all, we shouldn't forget what Kongar-ool Ondar said in his lecture to the foreigners at the Khoomei-Symposium last year: "You might sing some basic technics, thatЂs what thousands of tuvans do every day, but that doesn't turn you automaticly into a khoomeiji."
I understood pretty well what he wanted to say - Being a real khoomeiji means dedicating your live to Khoomei. And not singing it just as a hobby(what most of the foreigners do, cause they are no professional musicians) to impress others.Well, if they really want to be khoomeiji, they have give up that vane attitude, leave their phonyness behind. And, after long years on working on themselves and their khoomei, they should find a khoomei master in Tuva wich teaches them. And only if the master says, that they are good enough to sing in a competition, then they should be allowed to sing there. There should also be a special price-categorie specially only for foreigners.
Notice
New comments for news item are allowed for 365 days after publication.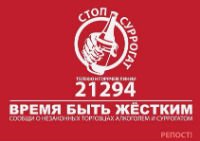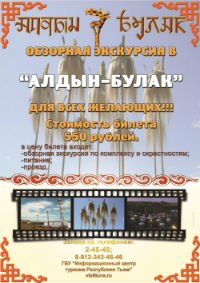 Event announces

1) 15.08.2022: DAY OF TUVA REPUBLIC (Tuva)

2) 16.08.2022 - 18.08.2022: IV International Khoomei Festival, devoted to the 60th anniversary of People's Khoomeizhi Kongar-ool Ondar (Kyzyl, Tuva)

3) 01.09.2022: Day of memory and honour of Tuvan volunteers who fighted against fascism (Tuva)

4) 01.11.2022: Day of Tuvan language (Tuva)