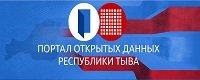 ---

61 Years Ago Tuva Joined the Soviet Union

Today is the special day in the Tuvan history which was always celebrated on a large scale - 61 years ago Tuva joined the Soviet Union. The decision was made by the Presidium of the Supreme Soviet of the Soviet Union headed by Mikhail Kalinin on the application of the Small Khural of the People's Republic of Tuva. Tuvan delegation at this historic session was headed by Salchak Toka, General Secretary of the Tuvan People Revolutionary Party. Among its members were also Alexandr Chimba, prime-minister of the Tuvan Government and Oorjak Lopsanchap, outstanding Tuvan cattle-breeder, whose name nowadays carries one of the Kyzyl streets. Last year big festivities devoted to the 60th anniversary took place in Kyzyl. They included horse-races, competitions in the archery, khuresh-wrestling, concerts. This time now special events took place in Tuva.
Notice
New comments for news item are allowed for 365 days after publication.