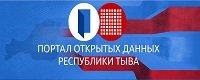 ---

Naadym Program is Published

14 August 2002

| 3722 views | 0 comments

The Government of Tuva has approved and made public the official program of the Naadym Festival, which celebrates the Day of the Republic. Naadym is celebrated in Tuva from August 15th through August 17th. On August 15th, from 9 a.m. until 12 p.m., an exhibition of decorative arts will be held in the central streets of Kyzyl. From 12 p.m. until 2 p.m. an auto rally competition will take place on Boom Hill. At 4 p.m. a horse parade will be held at the Tos-Buulak water spring, located 9 km south of Kyzyl. At the parade, awards for Best Horse and Best National Clothing will be given. At 6 p.m., in the National Drama Theatre, an official event will take place. The agricultural results for the year will be announced and the best farmers and cattle breeders will be awarded. After the ceremony, a concert will be performed by some of the best artists in Tuva. There will be fireworks following the performances, at 10:30. On August 16th, at 9 a.m., there will be horse races along the 9km of the Kyzyl-Erzin highway. At 11 a.m. a chess tournament will be held in the House of Folk Art. Concurrently, there will be an archery competition in the Stadium of 5th Years of Soviet Tuva. At 1 p.m. a wrestling competition of 128 wrestlers (under the age of 20) will take place in said stadium. On August 17th, at 8 a.m., a fair featuring Tuvan-made goods will be opened on the Street of Tuvan Volunteers. At 10 a.m. a 20km marathon will begin in the Cheder resort and will later finish in the Khuresh Stadium. At 11 a.m. the archery competition of the previous day will continue in the Stadium of the 5th Years of Tuva. At 12 p.m. a Khuresh wrestling tournament will be held in the Khuresh Stadium. This is one of the main events of the festival, and will feature 128 wrestlers. This event will conclude Naadym.
Notice
New comments for news item are allowed for 365 days after publication.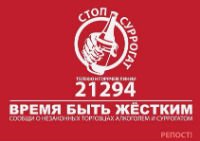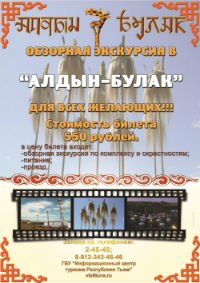 Event announces

1) ENDS TOMORROW: IV International Khoomei Festival, devoted to the 60th anniversary of People's Khoomeizhi Kongar-ool Ondar (Kyzyl, Tuva)

2) 01.09.2022: Day of memory and honour of Tuvan volunteers who fighted against fascism (Tuva)

3) 01.11.2022: Day of Tuvan language (Tuva)