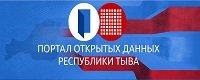 ---

Best Tuvan Cattle-Breedres and Farmers are Awarded with Prizes

The second day of the festival began with an awards ceremony which took place at the Ministry of Agriculture, and was chaired by 1st Deputy Prime Minister of the Republic, Victor Lavrinenko. Here the best farmers and cattle breeders were given premia--premium money for their good jobs--and souvenirs. Concurrently at the Tos-Buulak water spring (9km south of Kyzyl), a contest for Best Horse and Best National Clothing began, where the Tas-ool family from Kyzyl were winners. After the ceremony, horse races started with 228 riders competing in 5 distances. The winner of the longest race, usually 40 km, was awarded a car. This year the marathon was shortened from 40 to 25 km due to the smoke from the forest fires. The swiftest in that race turned out to be the horse belonging to Andrei Dondup from the Seserlig villiage in Pii-Khem kozhuun. In the archery competition, Eugene Krivonosova, a student at Tuvan State University, took first place for the ladies, and Eugene Ondar, a 10th form schoolboy, took first place for the men. 180 young wrestlers under the age of 20 competed in a khuresh tournament. The most tense fight for first place was traditionally between wrestlers from Sut-Khol and Oviur. The winner was Artas Oorzhak from Sut-Khol, and he won an Oka automobile.
Notice
New comments for news item are allowed for 365 days after publication.