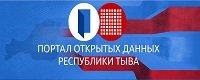 Tuva Runner-up in Unemployment Rating in Russia

In Russia, the unemployment shed from 6.8 percent to 6.1 percent during a year, but long-term unemployment widened to 40 percent at the same time, the Russian Statistics Service said in the report released on Friday. Even though the average chances for remaining unemployed are not very grand here, the problem is underestimated in some regions, the report signaled. Of interest is that the lowest unemployment is in Agin-Buryat Autonomous District (0.6 percent), while Ingushetia is the absolute leader (61 percent). It is followed by Tuva, Dagestan, Kabardino-Balkaria, Karachaevo-Cherkessia (roughly 20 percent), and the indicator is relatively high (around 10 percent) in some central regions. Moscow has just 1.5 percent and St. Petersburg – no more than 2.4 percent.
Notice
New comments for news item are allowed for 365 days after publication.