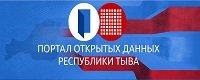 Chinese Corporation Ready to Invest over $200 bln to the Ore Development in Tuva

26 March 2007

| 5077 views | 0 comments

Chinese international corporation 'Lunsin' signed an agreement with the Government of the Republic of Tuva on development of the Kyzyl-Tashtyg polymetal ore field in Tuva. Alexandr Brokert, first deputy prime minister, signed it in Moscow from the Tuvan part. He said that the project involves the construction of an enrichment plant at the field, and will resolve the problem of transport infrastructure and electricity supplies to the remote Todja district. The signing ceremony took place within the official opening of the Year of China in the Russian Federation. An enrichment plant is to be put into exploitation by 2009. It will produce up to 1 mln tonns of the copper concentrate.The Chinese corpoation will invest $ 206 bln all in all.
At the tender conducted in April last year by Tuva Agency of Mineral Resources then-the Novosibirsk-based company with Chinese capital 'Lunsin' Ltd. won by bidding RUR742.5 million for the right to develop Kyzyl-Tashtyg complex ore deposit.
In accordance with the terms offered by the applicant the company is to deposit RUR270 million (100% of the start one-off payment). The auction step was RUR13.5 million. Financial dispute for the Tuva deposit was between Director of Perspektiva Ltd. Mikhail Malyarenko and Director General of Lunsin Ltd. Lin Shude.
The Kyzyl-Tashtyg ore field is located in Todja district of Tuva republic, 120 km northeast of Kyzyl. The main ore components are zinc, lead, copper, barium, sulfur, with incidental reserves of gold, silver, cadmium and selenium. B+C1+C2 reserves of polymetal ore are estimated at 12.9 million tonnes, and C2 copper ore - 2 million tonnes, and 6.2 million tonnes of C1 copper pyrite ore. rd
The Todzha people are preoccupied with a possibly large influx of Chinese labour force.
Notice
New comments for news item are allowed for 365 days after publication.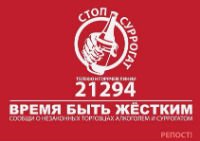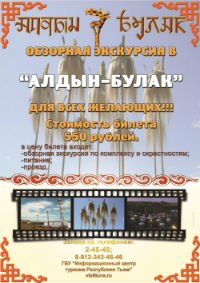 Event announces

1) 15.08.2022: DAY OF TUVA REPUBLIC (Tuva)

2) 16.08.2022 - 18.08.2022: IV International Khoomei Festival, devoted to the 60th anniversary of People's Khoomeizhi Kongar-ool Ondar (Kyzyl, Tuva)

3) 01.09.2022: Day of memory and honour of Tuvan volunteers who fighted against fascism (Tuva)

4) 01.11.2022: Day of Tuvan language (Tuva)