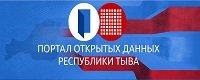 Vibrant voices

28 Fabruary 2008

| 3399 views | 0 comments

If you like the sound of flute, it's like flute but with your body," says Sayan Bapa, a member of the Tuvan folk ensemble Huun-Huur-Tu, when Feedback asks him how he would describe Tuvan overtone singing for someone who has never heard it. We think that's an apt description for the style, which involves creating multiple notes at once by manipulating the mouth, throat and vocal chords. You can't really grasp what it really sounds like without hearing it for yourself, though. We remember our first experience: a rumbling, guttural Hhhhhhhmmmmmmmeeerrrrrrrrrraaaaaaaahhhhh emanated from our roommate's bedroom, where he was teaching himself the vocal technique, also called throat singing, from resources on the Internet. Throat singing has been a part of folk music tradition in Tuva, a small republic in southern Russia, for longer than anyone can trace, and Huun-Huur-Tu, a quartet, has been at the forefront of a few ensembles that have spread the region's music around the world during the past couple of decades, including collaborations with Frank Zappa, Ry Cooder and a Hungarian choir. Next Tuesday, March 4, the group will bring its sound to Gravity Lounge.
While he handles some singing in Huun-Huur-Tu, Bapa, who played bass in a jazz-rock band before delving into Tuvan folk traditions, is more of an instrumentalist in the group, playing the doshpuluur and igil, two Tuvan string instruments, as well as acoustic guitar.
"It's a real part of life," Bapa says of throat singing in Tuva. "I know many friends who do it not for the stage but for themselves. It is still folk. It is still natural." Though Bapa and the other members of Huun-Huur-Tu find themselves performing in many different countries and locales (when talked on the phone, the group was in Honolulu), the music itself is still closely connected with Tuva and its landscape and often reflects the region's natural, bucolic characteristics through its resonating voices and accompanying instruments.
The name Huun-Huur-Tu means "sun propeller," referring to the rays of light that shine through clouds, usually when the sun is rising or setting. "We are like that effect," says Bapa. From what we've heard, that's a good comparison, as the different tones and timbres of Huun-Huur-Tu's voices and strings have a certain glistening, radiant beauty.

| | |
| --- | --- |
| | John Ruscher, c-ville.com |
Notice
New comments for news item are allowed for 365 days after publication.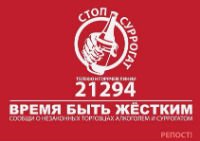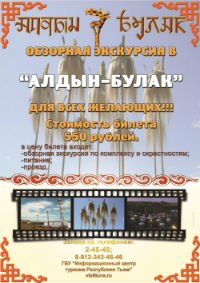 Event announces

1) 21.04.2023: Local governments Day (Russia)

2) 01.05.2023: May Day

3) 06.05.2023: Tuvan Constitution Day

4) 09.05.2023: Victory Day

5) 01.06.2023: Childrens defence Day

6) 06.06.2023: Russian Language Day - Pushkin's Day