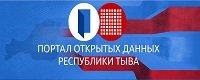 22 September 2008

| Views: 7454 | Comments: 3

He walked for three days to fulfill a promise he gave a year ago. From over there beyond the mountain, from the summer pasture. By way of an old footpath, which nobody except him remembers anymore.

Whitefoot came with him – Ak-Khol, his dog with white front legs. And two riding reindeer, Blackie and Zorka.
2 September 2008

| Views: 6294 | Comments: 1

The 12-hour symbolic fasting and prayer service for global peace, happiness for all humanity, relieve Tibetans suffering torture and oppression under the Chinese government, was observed across many regions in Russia.


Tuva:

In Tuva republic, abbot of Gaden Shartse, Geshe Lobsang Thupten presided over the 12-hour prayer service and symbolic fasting, attended by around sixty local Buddhists at the city center hall.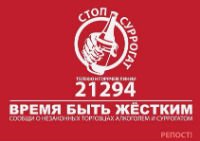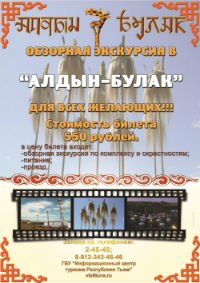 Event announces

1) 21.06.2019 - 22.06.2019: Republican Festival of Tuvan traditional applied art 'Silver art' (Kyzyl-Dag village, Bai-Taiga district, Tuva, Russia)

2) 28.06.2019 - 30.06.2019: Festival of Traditional Russian arts 'Verkhovie' (Upper Yenissei), including that of old believers (Sizim village, Kaa-Khem district, Tuva, Russia)

3) 04.07.2019 - 07.07.2019: XXth Ustuu-Huree festival of live music and belief (Chadan city, Dzun-Khemchik district, Tuva, Russia)

4) 13.07.2019 - 14.07.2019: Tuvan Cattle-breeders Festival 'Naadym': horse-races, yurt-city, wrestling, archery, cattle-exhibition, concerts, (Tuva, Russia)

5) 15.08.2019: Tuvan Republic Day (Tuva)

6) 16.08.2019 - 18.08.2019: 3d International Festival 'Khoomei in the center of Asia' (Kyzyl, Tuva, Russia)

7) 01.09.2019: Day of historic Memory and Dignity of Tuvan volunteers who perished in the 2nd World war (Tuva, Russia)

8) 07.09.2019: The Day of Kyzyl city (Kyzyl, Tuva, Russia)