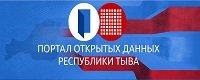 Russians Rally Support to End Tibet Oppression

2 September 2008

| 6405 views | 1 comment

The 12-hour symbolic fasting and prayer service for global peace, happiness for all humanity, relieve Tibetans suffering torture and oppression under the Chinese government, was observed across many regions in Russia.


Tuva:

In Tuva republic, abbot of Gaden Shartse, Geshe Lobsang Thupten presided over the 12-hour prayer service and symbolic fasting, attended by around sixty local Buddhists at the city center hall.

Moscow:

The local Buddhists including a very few local Tibetans in Moscow have gathered at the prayer hall of Lama Tsongkhapa Buddhist Center from 10:00 hrs to 22:00 hrs. A total number of around fifty people have joined the fasting and prayers.
Taking a keen interest on the event, the local journalists from Novaya Gazeta and Portal Credo spoke to Representative Tashi on the objectives and importance of the fasting and prayers. They were also interested on the present situation inside Tibet and the dialogue process between the envoys of His Holiness the Dalai Lama and representatives of the Chinese government. The local dailies on day after published reports on the non-violent campaign.
As a mark of gratitude, the office of Tibet offered hot Tibetan tea to all the participants after completing the prayers and fasting.
On that day, a group of five Tibetan monks from Drepung Gomang monastery who were on religious visit to Russia, dedicated their prayers and Mandala offerings for world peace and long life of His Holiness, held at Roerich Museum in Moscow.


Kalmykia:

Geden Shedrub Choekhorling Buddhist temple in Elista in close cooperation with the local Tibetan Buddhist monks and TSG, observed a 12-hour fasting and mass prayer for world peace from 9:00 hrs to 21:00 hrs (local time).
More than five hundred people participated in the event. Later, the local people led by the Tibetan monks also organised a candle light procession in the city of Elista.
The whole event received an extensive coverage in the local media, including Kalmyk State Television Company.


Buriatya:

In Ulan Ude, around three hundred local Buddhist followers of Reverend Tibetan Lama Yeshe Lodroe Rinpoche, gathered at the Rinpoche's Culture Center and sat for fasting and prayers for world peace and happiness.
Lodroe Rinpoche offered prayers for the long life of His Holiness the Dalai Lama by conducting Dolkar Yeshe Tsewang initiation.
Similarly, between one hundred fifty to two hundred people, consisting of students and the Buddhist followers of Geshe Jampa Thinley joined in the non-violent action at Green Tara Buddhist Center in Ulan Ude.
Before sitting on fast, they held a brief religious procession in the city center of Ulan Ude to draw the attention of the people for world peace and to support the Tibetan cause. The local media gave wide-coverage of the Tibetan people's non-violent initiative for world peace.


Aginskyi:

Some thirty local Buddhists along with two Tibetans observed the 12-hour-long worldwide prayer and symbolic fasting in Aginskyi.
Apart from the above-mentioned places, the Buddhists in Serbian cities of Novasibirskyi, Omsk, Ufa and Irkutsk also took part in the worldwide prayers and fast for peace and non-violent fight against oppression.
Geshe Jampa Thinley took the initiative in leading around hundred sixty people in these region to commit them to this important non-violent action.
More than seven hundred people have given positive response to an appeal to join this non-violent campaign posted on the office of Tibet's official website, www.savetibet.ru.


Notice
New comments for news item are allowed for 365 days after publication.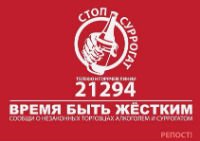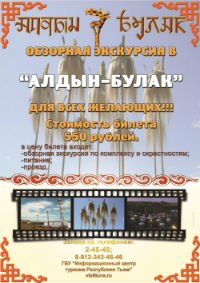 Event announces

1) TODAY: Baptism. Epiphany bathings (Russia)

2) 25.01.2020: Shagaa, new year according to Buddist calendar (Tuva)

3) 23.02.2020: Day of the Motherland Defender (Russia)

4) 08.03.2020: Women's Day (Russia)

5) 01.05.2020: Festival of Labour. Pervoye Maya (Russia)

6) 06.05.2020: Day of Tuvan Constitution (Tuva)

7) 09.05.2020: VICTORY DAY, 75th anniversary of Russian Army victory over fascism (Russia)

8) 11.05.2020: 102th anniversary of Richard Feynman, outstanding physicist, Nobel Prize winner (California-Tuva)

9) 19.05.2020: Museum workers' Day (Russia)