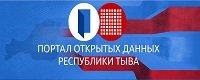 Official delegation from Drepung Gomang monastery arrived in Tuva with a large program

25 June 2012

| 2378 views | 0 comments

An official delegation from Tibetan monastery Drepung Gomang, where monks from Buddhist regions of Russia and Mongolia traditionally go to study, arrived in Tuva on an invitation by the Chairman of Government of Republic Tyva and Association of Buddhists of Tuva.
The delegation, led by Geshe-Lharamba Gyaltsang Rinpoche arrive din Tuva on 8 June after concluding their program in Moscow. On the way to Kyzyl, the monks stopped in the Sayans, where they performed a ritual for attracting success - Lungta - and hanged five-color prayer flags for prosperity of Tuvan nation.
At arrival to Kyzyl, the monks were welcomed by the chairman of administration of Association of Buddhists of Tuva, Buyan Bashky, adviser of Chairman of Government of Republic Tyva Orlan Damba-Khuurak, and Tuvan Buddhists.
On 19 June, the delegation visited the sacred Mt. Dogee, on the summit of which it is planned to erect the biggest statue of the Buddha Shakyamuni in Russia. The monks read prayers for the successful completion of the important project. Shivalkha Rinpoche, who works in Tuva and also studied at Drepung Gomang monastery, also took part in the prayer. When visiting the top of Mt. Dogee, the monks approached Avalokiteshvara's mantra "OM MANI PADME HUM", arranged of stones.
On the same day, the monks visited the main Buddhist temple (khuree) of Tuva, Tsechenling, where they met with the chief lama (Kamby-Lama) of the republic, Tenzin Tsultrim. The head of the delegation, Gyaltsang Rinpoche presented a thangka of Manjushri to the Kamby-Lama in the name of the Drepung Gomang monastery.
Tomorrow, a ceremony of consecration of the location before beginning the construction of sand mandala of Avalokiteshvara will be performed at Tsechenling. Also, tomorrow the monks of Drepung Gomang and Association of Buddhists of Tuva will begin their joint reading of Ganjura (Words of the Buddha), which will be continued over the next days.
The monks of Drepung Gomang monastery and Association of Tuvan Buddhists will perform Buddhist rituals in several districts of the republic.
The delegation is visiting Russia on the invitation of "Drepung Gomang Center" Foundation.



| | |
| --- | --- |
| | savetibet.ru, translated by Heda Jindrak |
Notice
New comments for news item are allowed for 365 days after publication.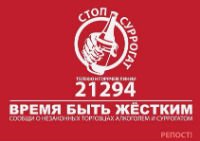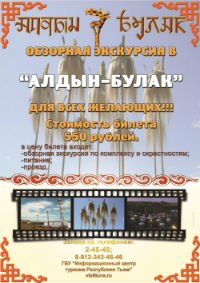 Event announces

1) 20.02.2023: Shagaa, New year according to Lunar Calendar (Tuva)

2) 23.02.2023: Defenders' Day

3) 08.03.2023: Women's Day (Russia)

4) 21.04.2023: Local governments Day (Russia)

5) 01.05.2023: May Day

6) 06.05.2023: Tuvan Constitution Day

7) 09.05.2023: Victory Day

8) 01.06.2023: Childrens defence Day

9) 06.06.2023: Russian Language Day - Pushkin's Day