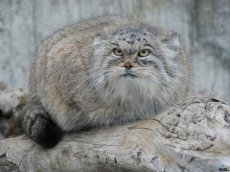 Russian Geographic Society will participate in the financing of a new project "Wild cats of South Siberia", having allocated 5.5 million rubles for its realization.
The means will be directed towards various recording devices, field equipment and transportation.
The project, which will be in effect until 1 June 2013, will involve nature reserves "Khakasskiy", "Sayano-Shushenskiy" (Krasnoyarsk Krai), "Ubsunur depression" (Tuva), and "Pozarym" (Khakassia).