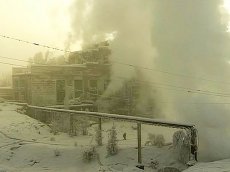 More than 1,500 people have been employed to repair a heat supply station breakdown in Russia's Tuva region, officials said Tuesday.
The breakdown forced the evacuation of 3,000 people from the settlement of Khovu-Aksy, ITAR-Tass reported.
Investigators said the breakdown happened Dec. 20, due to defects in the station's steam boilers.