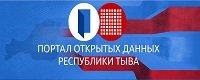 ---

Sut-Khol and Oviur are Turning 60 in September

22 August 2001

| 2628 views | 0 comments

Two out of 18 alexistrative districts of Tuva - Sut-Khol and Oviur - are going to celebrate their 60th anniversary in September this year with a week's interval. The sports competitions dedicated to the jubilee have already started in Oviur. Valery Kuular has become the winner of the festive chess tournament and got 1,500 roubles' premium. On the 1st of September teams, representing all the 6 Oviur sumons (villages), are going to compete for the Great Football Cup. A week later an International volley-ball match between Oviur sportsmen and mongolian players from the frontier Ybsa-Nur aimak will take place in Khandagaity, the Oviur district's centre. But the main festivities including wrestling and the horse-races will be held on 13-15.
Notice
New comments for news item are allowed for 365 days after publication.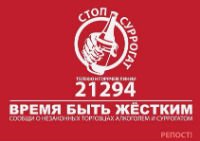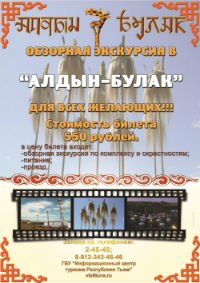 Event announces

1) 04.07.2019 - 07.07.2019: XXth Ustuu-Huree festival of live music and belief (Chadan city, Dzun-Khemchik district, Tuva, Russia)

2) 15.08.2019: Tuvan Republic Day (Tuva)

3) 16.08.2019 - 18.08.2019: 3d International Festival 'Khoomei in the center of Asia' (Kyzyl, Tuva, Russia)

4) 01.09.2019: Day of historic Memory and Dignity of Tuvan volumteers who perished in the 2nd World war (Tuva, Russia)

5) 07.09.2019: The Day of Kyzyl city (Kyzyl, Tuva, Russia)