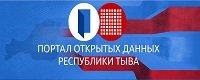 ---

9 July 2002

| Views: 2009 | Comments: 0

A reporter may want to think twice the next time he gets the chance to ask President Vladimir Putin a question.

Media outlets in Tuva and Nenets are under fire after they brought allegations of regional corruption to Putin's attention at a news conference last month.

The head of Tuva's election commission has asked the local prosecutor's office to investigate Dina Oyun, 39, who runs the Tuva Online web site, for a question she posed at the June 24 news conference about election law violations in the remote Siberian republic.

| | |
| --- | --- |
| | Valeria Korchagina, The Moscow Times |
---

9 July 2002

| Views: 2470 | Comments: 0

Yesterday in Chadaana the fourth festival of live music finished with the official closing ceremony during which the awards were distributed.The jury had to choose the best out of 200 musicians who participating in Ustuu Khuree 2002. The Grand-Prize of the festival went to the young members of the Tyva Ensemble who truly follow in the grand tradition of their predecessors.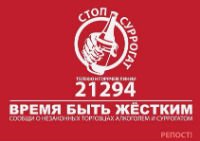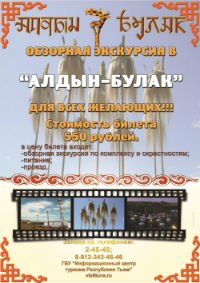 Event announces

1) 28.06.2019 - 30.06.2019: Festival of Traditional Russian arts 'Verkhovie' (Upper Yenissei), including that of old believers (Sizim village, Kaa-Khem district, Tuva, Russia)

2) 04.07.2019 - 07.07.2019: XXth Ustuu-Huree festival of live music and belief (Chadan city, Dzun-Khemchik district, Tuva, Russia)

3) 13.07.2019 - 14.07.2019: Tuvan Cattle-breeders Festival 'Naadym': horse-races, yurt-city, wrestling, archery, cattle-exhibition, concerts, (Tuva, Russia)

4) 15.08.2019: Tuvan Republic Day (Tuva)

5) 16.08.2019 - 18.08.2019: 3d International Festival 'Khoomei in the center of Asia' (Kyzyl, Tuva, Russia)

6) 01.09.2019: Day of historic Memory and Dignity of Tuvan volunteers who perished in the 2nd World war (Tuva, Russia)

7) 07.09.2019: The Day of Kyzyl city (Kyzyl, Tuva, Russia)