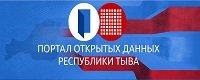 ---

18 July 2002

| Views: 2121 | Comments: 0

Today the Presidential Volleyball Cup has began. Thirty-five teams are taking part in the competitions which are held for the fifth time now in the Republic. The most attractive part of this tournament is the large prize fund -- five years ago each sportsmen of the winning team including the coach received an auto; last year every player got $1,000.
---

18 July 2002

| Views: 1803 | Comments: 0

Today the first plenary session of the legislative Chamber of the Great (Ulug) Khural took place. Out of 32 available deputy posts, 22 were elected during the first two rounds of the election. The main questions on the agenda of their first sitting were to adopt the Regulations of their work and elect the head of the Chamber.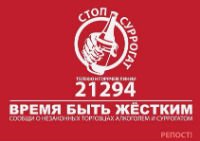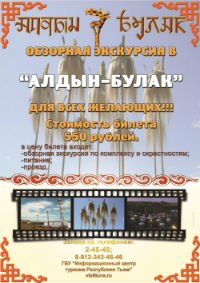 Event announces

1) 28.06.2019 - 30.06.2019: Festival of Traditional Russian arts 'Verkhovie' (Upper Yenissei), including that of old believers (Sizim village, Kaa-Khem district, Tuva, Russia)

2) 04.07.2019 - 07.07.2019: XXth Ustuu-Huree festival of live music and belief (Chadan city, Dzun-Khemchik district, Tuva, Russia)

3) 13.07.2019 - 14.07.2019: Tuvan Cattle-breeders Festival 'Naadym': horse-races, yurt-city, wrestling, archery, cattle-exhibition, concerts, (Tuva, Russia)

4) 15.08.2019: Tuvan Republic Day (Tuva)

5) 16.08.2019 - 18.08.2019: 3d International Festival 'Khoomei in the center of Asia' (Kyzyl, Tuva, Russia)

6) 01.09.2019: Day of historic Memory and Dignity of Tuvan volunteers who perished in the 2nd World war (Tuva, Russia)

7) 07.09.2019: The Day of Kyzyl city (Kyzyl, Tuva, Russia)