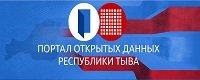 ---

The Second Naadym Day Finished with the Shamanic Ceremony

This evening a shamanic ceremony was performed by the shamen from the Tos Deer (Nine Heavens) Society, with Ai-Churek (Moon Heart) leading. The performance was specially held on the 9th day of new moon, and was devoted to a "moon of yellow leaf", wishing prosperity and well-being to the Tuvan people. The shamen also pleaded for rain, as the dry summer could leave the cattle without food in the winter time. Present at the ceremony were Tuvan music stars, some who now live outside Tuva -- muscovite Nadezhda Krasnaya, ex-soloist of the Bolshoi Theatre and Sainkho Namchylak, who takes residence in Austria. The ceremony consisted of 2 parts, one ended at midnight, and after a half-hour had passed, another began, ending at 3 a.m.. Then, in a cozy yurt on the Yenisei River, musicians and shamen talked and sang all night long.
Notice
New comments for news item are allowed for 365 days after publication.