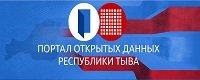 ---

Huun-Huur-Tu Will Participate in Golden Mask Theatre Awards Ceremony

11 March 2005

| 1580 views | 0 comments

One of the best-known Tuvan throat-singers - 'Huun-Huur-Tu' group will participate in the cultural program of 'Golden Mask' Theatre Awards ceremony, Russian 'Vedomosti' paper reports. 'Golden Mask' is one of the most appreciated Russian theatre awards, and among nominants of this year's ceremony is Pina Bausch's 'Der Fensterputzer' (The Window Washer), which was nominated 'Best Foreign Play'. Among participants of the ceremony are such stars as Sergey Starostin, Vladimir Volkov, Leonid Fedorov and Trey Gunn from King Crimson. Opening of 'Golden Mask' will anticipate special event - play of the well-known Russian performance of Leo Dodin's 'Brothers and Sisters' - the play that turns 20 this year.
Notice
New comments for news item are allowed for 365 days after publication.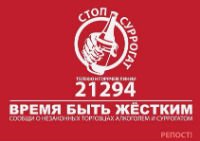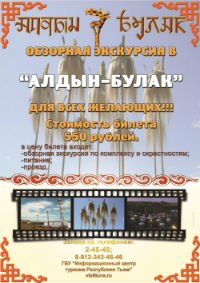 Event announces

1) THESE DAYS: Republican Festival of Tuvan traditional applied art 'Silver art' (Kyzyl-Dag village, Bai-Taiga district, Tuva, Russia)

2) 28.06.2019 - 30.06.2019: Festival of Traditional Russian arts 'Verkhovie' (Upper Yenissei), including that of old believers (Sizim village, Kaa-Khem district, Tuva, Russia)

3) 04.07.2019 - 07.07.2019: XXth Ustuu-Huree festival of live music and belief (Chadan city, Dzun-Khemchik district, Tuva, Russia)

4) 13.07.2019 - 14.07.2019: Tuvan Cattle-breeders Festival 'Naadym': horse-races, yurt-city, wrestling, archery, cattle-exhibition, concerts, (Tuva, Russia)

5) 15.08.2019: Tuvan Republic Day (Tuva)

6) 16.08.2019 - 18.08.2019: 3d International Festival 'Khoomei in the center of Asia' (Kyzyl, Tuva, Russia)

7) 01.09.2019: Day of historic Memory and Dignity of Tuvan volunteers who perished in the 2nd World war (Tuva, Russia)

8) 07.09.2019: The Day of Kyzyl city (Kyzyl, Tuva, Russia)