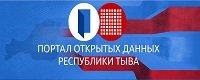 ---

Ayas Mongush has Proved to be the Strongest in the Republic

17 August 2002

| 2529 views | 0 comments

Today was 'khuresh' day--it's considered to be the climax of the national festival. Khuresh Stadium, where the main wrestling competition takes place, was overcrowded. There was little hope that there would be a tense fight for 1st place, as Ayas Mongush has proven to be invincible for the last 10 years. His reign of victory began when he was 18 years old and he remains undefeated. His title in the Republic is Chaan (elephant), and if he wins one more time he will take the title of Amyrga, or "Hercules". The tournament was kicked off with a collective eagle dance, followed by 3 hours of non-stop fighting. Of the 128 wrestlers, only 4 remained to compete for the victory. A lottery determined the couples--Konga Nachyn (Kyzyl kozhuun) v. Ayas Mongush (Kyzyl) and Maadyr Mongush (Kyzyl) v. Andrei Khertek (Sut-Khol kozhuun). They wrestled at the same time but the over 100 kg heavy Ayas was quick to beat Nachyn who weighs no more than 65 kg. The other pair took more time. Maadyr Mongush is a relatively old wrestler at over 30 years old, and 4 or 5 years ago he was Ayas rival. Their matches could last for hours, grasping each other they could stand for a long time. Nowadays he can't devote as much time to wrestling as Ayas can so he has lost much of his fitness. His opponent, Andrei Khertek, belongs to the wrestling family of Sut-Khol. He is not more than 25 years old and shows great promise, as he is quick and artful. After 20 minutes of fighting, with Maadyr dominating--at one point almost throwing Andrei, Andrei made a surprise counter-move and threw Maadyr to the ground--with a surprised expression on his face. The final pairing was Ayas Mongush and Andrei Khertek. Ayas is more artful than Andrei and much more experienced. After grasping his rival dead-hand, Ayas waited until his opponent tried to get out of the grasp, then easily pushed him will all of his weight onto the ground, falling down upon him. A great ovation followed, with the spectators yelling, "A-yas! A-yas!". The President came onto the fighting field and awarded the runner-up with a T.V. set and Ayas with a Moskwich automobile. The two wrestlers then took the car for a victory lap around the stadium and then took the flag of the competition down. They were then surrounded by spectators who wanted to get their pictures taken with Ayas. The festival was over at 8 p.m. and 2 hours later it began to rain--just as the shaman Ai-Churek predicted.
Notice
New comments for news item are allowed for 365 days after publication.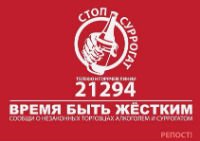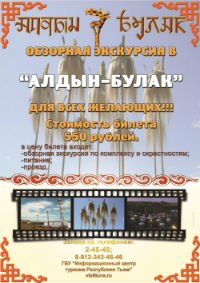 Event announces

1) 04.07.2019 - 07.07.2019: XXth Ustuu-Huree festival of live music and belief (Chadan city, Dzun-Khemchik district, Tuva, Russia)

2) 15.08.2019: Tuvan Republic Day (Tuva)

3) 16.08.2019 - 18.08.2019: 3d International Festival 'Khoomei in the center of Asia' (Kyzyl, Tuva, Russia)

4) 01.09.2019: Day of historic Memory and Dignity of Tuvan volumteers who perished in the 2nd World war (Tuva, Russia)

5) 07.09.2019: The Day of Kyzyl city (Kyzyl, Tuva, Russia)