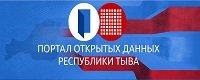 ---

The Deputies did not show up at the Press-Conference

The long-scheduled press conference of the Deputies of the Great Khural was at the point of being canceled when the organizers, Taisia Kuular and Vyacheslav Ushkalov, did not show up to meet the gathered journalists. The situation was saved when their colleagues, Vitali Valkov and Sholban Kara-ool, who read about the press conference in the newspapers and came out of curiosity about the comments their collegues would make. They shared their concerns about the future of the new Khural, as those elected show up to work every day but have nothing to work on. The journalists expressed their worries about the adoption of the new Republican budget in this type of situation. The project of the Russian budget, containing the basic figures of federal donations from Moscow has already been sent to the State Duma (Russian Parliament), as 95% of the Tuvan budget comes from Moscow.
Notice
New comments for news item are allowed for 365 days after publication.