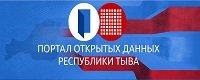 ---

Vasilii Oyun Elected Chairman of the Tuvan Parliament

Today the head of the Legislative Chamber was finally elected. After endless discussions, 38 year-old Vasili Oiun, ex-Vice-Prime Minister of the Tuvan government, received 18 out of 22 votes from his colleagues after nine previous attempts. With this election, a two-month crisis in the Republic is now over. With a new head, the Lower Chamber validates the Great Khural and makes it capable of further work, including getting down to the first draft of a Republican budget for 2003, which is awaiting the deputies consideration.
Notice
New comments for news item are allowed for 365 days after publication.