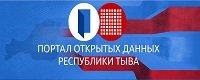 ---

State Support of the Tuvan Mass Media will be Distributed on the Competitive Base

A law introducing a new system of the financial support for the local mass-media from the republican budget was adopted yesterday at the plenary session of the Legislative Chamber of the Great Khural. 18 deputies voted for the new law which a month ago could not gather the required 17 votes. Parliamentary majority believes that the new principle of mass media financing will bring benefits for all including the budget which cannot stand any further the expenditure of almost 20 million rbl a year spent on donations of 9 state news-papers, all of which think the money is given for the public support of the governmental position.

In the new law the money will be distributed on the competitive base for covering different spheres of the state activity - economics, politics, social programs - among all the mass media of the republic irrespective of their ownership - state or private.

Although the law is adopted by the lower chamber of the parliament, few beleive that it will come into effect. It needs to pass through the Representative Chamber of the Khural and then be signed by Prime-Minister Sherig-ool Oorzhak who is strongly against it.

| | |
| --- | --- |
| | Dina Oyun, Chechena Bulytova |
Notice
New comments for news item are allowed for 365 days after publication.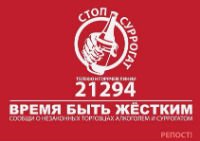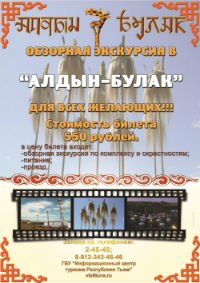 Event announces

1) 15.08.2022: DAY OF TUVA REPUBLIC (Tuva)

2) 16.08.2022 - 18.08.2022: IV International Khoomei Festival, devoted to the 60th anniversary of People's Khoomeizhi Kongar-ool Ondar (Kyzyl, Tuva)

3) 01.09.2022: Day of memory and honour of Tuvan volunteers who fighted against fascism (Tuva)

4) 01.11.2022: Day of Tuvan language (Tuva)