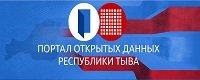 ---

The Higher Chamber of the Tuvan Parliament was Quick and Unanimous in Electing Dandar Oorzhak into the Head of the Chamber

The Representative Chamber of the Great Khural, which according to the Constitution should consist of 130 deputies, elected a leader at their first plenary session. A Communist party veteran, Dandar Oorzhak, better known as the father of the chief of the Prime-Minister Chancellor's Office -- received the overwhelming majority of votes. Natalia Germanova, a deputy school director, will be his assistant. After several rounds of elections she received the necessary amount of votes. The Representative Chamber members elected the chiefs of the parliamentary committees. The Committee for Social Problems is headed by Sara Oorzhak, Sherig-ool Oorzhak's wife. In charge of the Agricultural Committee is Samoilov Mongush, ex-Minister for Agriculture. Yuri Basytpaa, ex-head of the Aldyn-Maadyr sumon (village), will be responsible for the Municipal Administration. Budget and Revenues will be supervised by Mikhail Dorzhukai, chief of the Tyvanefteproduct Oil Product Company, main supplier of petroleum and oil products in the Republic. Ex-vice-minister for Internal Affairs Valeri Taryma will curate law and law-enforcement questions in the Representative Chamber of the Great Khural.
Notice
New comments for news item are allowed for 365 days after publication.