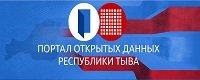 40-year-old Head of Tuva Backed by Parliament

9 April 2007

| 9799 views | 1 comment

Sholban Kara-ool, 40, whose candidature was put forward by President Putin as a chief of Tuva, was supported by bicameral Tuva's parliament and received 21 votes in the Legislative Chamber and 110 in the Representative Chamber of the Great Khural. Everything was quick at this session which could not gather for over 6 months since October 8, 2006. Sherig-ool Oorzhak resigned and the new Prime-Minister took a solemn oath to be loyal to the Constitutions of Tuva and Russia. Thus a parliamentary crisis which was shaking the republic for over half a year was over. Legislative Chamber elected its chief Vasili Oyun, leader of the opposition.
The two chambers, taken 'warm', also voted for the new term of the Russian banker Sergei Pugachev who represents Tuva in the higher chamber of the Russian parliament - Council of the Federation. It is rumoured that the banker paid each deputy $ 2000 for the 'right' voting which was this time open.

| | |
| --- | --- |
| | Dina Oyun, photo by Vitali Shaifulin |
Notice
New comments for news item are allowed for 365 days after publication.