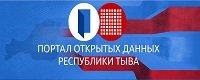 ---

Head of the Russian Senat Remembers his Student's Investigation of the Tuvan Uranium Mines

5 April 2005

| 1399 views | 0 comments

Sergei Mironov, speaker of the Council of Federation (Higher Chamber of the Russian Parliament), in an interview to the 'Parlamentskaya Gazeta' remembers his student's research carried out in Tuva. His diploma work at the Leningrad Geological Institute was devoted to the study of Tuvan uranium mines. And the student's vacations he usually spent in Tuva together with Yelena Vysokoostrovskaya, his scientific superviser. In one of the mines named Karasup he smelt for the first time the uranium 'aroma'. The scale of his radiation detector with the maximum of 3000 microX-rays p/h was not enough to show the real level of radiation. The memory of this smell helped him further on during his geological expedition in Mongolia to discover a uranium deposit there.
Notice
New comments for news item are allowed for 365 days after publication.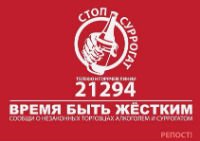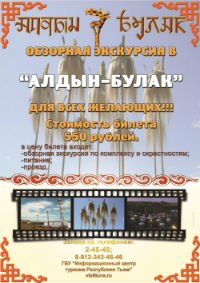 Event announces

1) 28.06.2019 - 30.06.2019: Festival of Traditional Russian arts 'Verkhovie' (Upper Yenissei), including that of old believers (Sizim village, Kaa-Khem district, Tuva, Russia)

2) 04.07.2019 - 07.07.2019: XXth Ustuu-Huree festival of live music and belief (Chadan city, Dzun-Khemchik district, Tuva, Russia)

3) 13.07.2019 - 14.07.2019: Tuvan Cattle-breeders Festival 'Naadym': horse-races, yurt-city, wrestling, archery, cattle-exhibition, concerts, (Tuva, Russia)

4) 15.08.2019: Tuvan Republic Day (Tuva)

5) 16.08.2019 - 18.08.2019: 3d International Festival 'Khoomei in the center of Asia' (Kyzyl, Tuva, Russia)

6) 01.09.2019: Day of historic Memory and Dignity of Tuvan volunteers who perished in the 2nd World war (Tuva, Russia)

7) 07.09.2019: The Day of Kyzyl city (Kyzyl, Tuva, Russia)