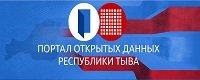 Plans for New Por-Bahin Season Discussed

On November, 2, 2007 the Coordination Council of the preservation project of the cultural monument of federal value - fortress "Por-Bazhyn" took place. The following persons participated in the meeting: deputy director on scientific works at the State Museum of Peoples' Arts of the East T.K. Mkrtychev, director of the Archeological department of the Ancient and Medieval East at the Institute of Ethnology and Anthropology of the Russian Academy of Sciences I.A. Arzhantseva, senior scientific co-worker of the Institute of Material Culture V. A Zavyalov, senior lecturer of the Geological faculty of the Lomonosov Moscow State University I.N. Modin, first category restorer of the State Scientific Research Institute of Restoration G.E. Veresotskaya, and main architect of Regional Architectural Art Fund R. A. Vafiev. The top topic on the agenda was establishing main directions of the project "Fortress Por-Bazhyn" scientific divisions' activity in the autumn - winter period. The council discussed and confirmed a work schedule of the scientific divisions, preparation of a general report, carrying out restoration activities, preparation of project papers, the results of natural-science works, as well as scientific business trips of the Coordination Council members.
Notice
New comments for news item are allowed for 365 days after publication.