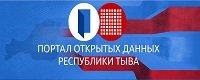 Por-Bajin Expeditions Met in Moscow

20 November 2007

| 3793 views | 0 comments

On November, 17th participants of the archaeological expedition on preserving the cultural heritage monument Por-Bajin met in the Academy of Civil Protection of EMERCOM. The event collected students from Moscow, St.-Petersburg, Kazan, Tuva State universities, Krasnoyarsk State Pedagogical University, and also leading experts from various Russian and foreign scientific organizations. «Next year we are expecting a very important stage of the archaeological expedition - restoration of the fortress», - said the Chairman of Guardian Board of the Cultural Fund «Fortress Por-Bajin», head of the EMERCOM of Russia Sergey Shoigu, addressing the floor at the opening. He noticed that students from Russian high schools would take part in this project also next year.
«We need young, adventurous people in an amicable way» - the minister said. In his turn Moscow Mayor Jury Luzhkov, member of the Guardian Board of the Cultural Fund «Fortress Por-Bajin» informed, that 19 largest scientific institutes are already involved in this project that shows the scale of the entire expedition. He also promised that next year Moscow will render all necessary help. «Everything becomes history one day. But the civilization needs that all the great and most important that occurred to us should remain», - said Jury Luzhkov.
On his part the rector of Moscow State University Victor Sadovnichy mentioned: «It is one of the main projects of such kind in the country. Along with the descend into the Arctic ocean, it became a symbol of Russia so to say ».
The president of the Cultural Fund «Fortress of Por-Bajn» Marina Ignatova handed over memorable awards to the participants and organizers of the archaeological expedition who brought considerable contribution to the realization of the project. A unique concert program with the leading performers of the Republic of Tyva was presented to the participants of the meeting. The famous fashion theatre of the «Edegey» ensemble presented a collection of Por-Bajin clothes created especially for the meeting with the support of the Cultural Fund.
The «Аlash» ensemble and soloists of the Tuva State Philharmonic Society showed brilliant skills of throat singing. The event was rounded up by a concert of the rock group «Zveri».
Notice
New comments for news item are allowed for 365 days after publication.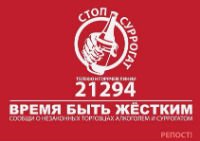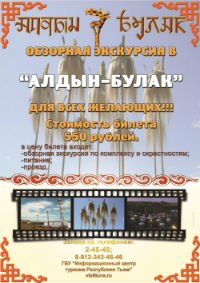 Event announces

1) ENDS TOMORROW: IV International Khoomei Festival, devoted to the 60th anniversary of People's Khoomeizhi Kongar-ool Ondar (Kyzyl, Tuva)

2) 01.09.2022: Day of memory and honour of Tuvan volunteers who fighted against fascism (Tuva)

3) 01.11.2022: Day of Tuvan language (Tuva)