Sun Radio Omniversity and WKCR 89.9 FM NYC present Sun Radio Omniversity, a Sun Ra arrival day celebration.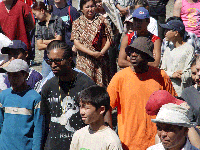 Tune in for a 32-hour radio marathon, from midnight on Monday 22, 2006 to 8:20 AM on Tuesday, May 23, at 89.9 FM NYC and www.wkcr.org streaming live across the galaxies.
This information concerning the Tuva's favourite American musicians (after Sun Ra Archestra took part in Ustuu-Huree-2004) was reported to Tuva-Online by producer Cornelia Muller.