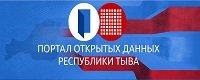 Norilsk Nickel Finds Cooperation with Tuva Promising

23 January 2007

| 3805 views | 0 comments

Norilsk Nickel delegation, headed by Deputy Director General Maxim Finsky, visited the Republic of Tuva Monday. The aim of their visit was to discuss joint projects with local authorities. In particular, the company intends to develop Ak-Sug copper and molybdenum deposit after Norilsk Nickel's affiliate Golevsk Mining and Ore Company Ltd won the right for the deposit development December 15, 2006, offering the once-only payment of $2 m. Norilsk Nickel heads said at the meeting they found cooperation with Tuva very promising in terms of the development of Ak-Sug and other ore deposits, Tuva-Online news agency cited Tuvan Deputy Prime Minister Alexander Brokert.

Ak-Sug ore deposits located on the southern slopes of the East Sayan Mountains in the northern taiga of Tuva refers to big stocks. The ore stock is 805.2 million mt – 4.2 million mt of copper, 114,700 mt of molybdenum, 125,700 mt of gold, and 794,700 mt of silver. The deposit is suitable for open mining, up to 500 m in depth.
Notice
New comments for news item are allowed for 365 days after publication.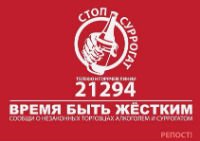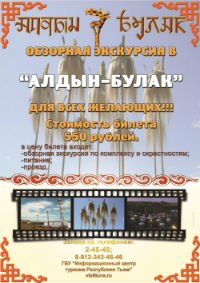 Event announces

1) TODAY: new! Khoomei online master-class by Merited artist of Tuva Artur Damdyn-ool. Starts at 12.00 (Moscow time) at noon (Instagram/tuvancenter)

2) 11.04.2020: new! Khoomei online master-class by Merited artist of Tuva Eduard Damdyn. Starts at 12.00 (Moscow time) at noon (Instagram/tuvancenter)

3) 01.05.2020: Festival of Labour. Pervoye Maya (Russia)

4) 06.05.2020: Day of Tuvan Constitution (Tuva)

5) 09.05.2020: VICTORY DAY, 75th anniversary of Russian Army victory over fascism (Russia)

6) 11.05.2020: 102th anniversary of Richard Feynman, outstanding physicist, Nobel Prize winner (California-Tuva)

7) 19.05.2020: Museum workers' Day (Russia)