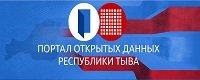 Direct Moscow-Kyzyl Flight restored

7 November 2007

| 4500 views | 1 comment

After over 2 years of 'air isolation' Tuva is again connected with the Russian capital via air connection. The Moscow-Kyzyl flight has been restarted on November 4, departing from Moscow at 11.50 p.m and arriving in Kyzyl the next day at noon (local time). The first after a long interval flight was received in Kyzyl by Tuva's prime-minister Sholban Kara-ool who greeted the air-plane crew in the Kyzyl airport and presented the stewardesses with flowers. 'It is more than important for Tuva to be open and accessible. We set a task to develop transport infrastructure and we are gradually implementing it', - Mr Kara-ool stressed. The flight goes via Ufa, Bashkiria's capital, and is realized 2 times a week, parting from Moscow on Sunday and Wednesday. The ticket price varies from 7500 rubles (300 dollars) and 12500 rubles (500 dollars).
From November 4 on Kyzyl-Krasnoyarsk flights have become daily. One can go to the Siberian capital for a day departing at 8 a m and coming back at 7.20 p.m. to Kyzyl. 
Notice
New comments for news item are allowed for 365 days after publication.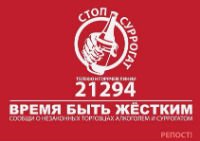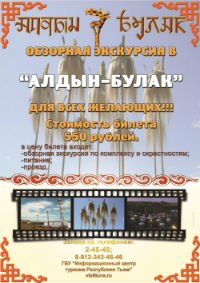 Event announces

1) 04.07.2019 - 07.07.2019: XXth Ustuu-Huree festival of live music and belief (Chadan city, Dzun-Khemchik district, Tuva, Russia)

2) 15.08.2019: Tuvan Republic Day (Tuva)

3) 16.08.2019 - 18.08.2019: 3d International Festival 'Khoomei in the center of Asia' (Kyzyl, Tuva, Russia)

4) 01.09.2019: Day of historic Memory and Dignity of Tuvan volumteers who perished in the 2nd World war (Tuva, Russia)

5) 07.09.2019: The Day of Kyzyl city (Kyzyl, Tuva, Russia)