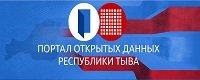 In Tuva Speculators to Buy Land under Future Kuragino-Kyzyl Railway

25 March 2008

| 3522 views | 0 comments

The republican government asks the municipalities to prevent the cornering. President of Tuva Sholban-Kara-ool in his speech at the extended meeting of the public and representatives of the republican authorities said that the news on the federal government's decision to build the railway branch inspired some unscrupulous speculators to buy the land under the future railway in order to make a profit later by racketing the state, which is to be nipped in the bud. Construction of the Kuragino-Kyzyl railway is to give an impetus to the extraction and processing of mineral resources. The railway is to connect Kyzyl with the Elegest coking coal deposit and make it possible to start wood processing, for example manufacture of structures for small house construction. The plan of the Kuragino-Kyzyl railway construction was approved March 22 by the Investment Projects Committee of the RF Government. Its length will total 460 km, investments - RUR98.8 billion, including RUR49.3 billion from the RF Investment Fund.

| | |
| --- | --- |
| | Siberian financial and economic information |
Notice
New comments for news item are allowed for 365 days after publication.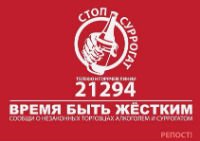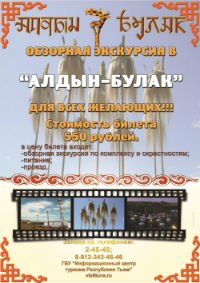 Event announces

1) THESE DAYS: Republican Festival of Tuvan traditional applied art 'Silver art' (Kyzyl-Dag village, Bai-Taiga district, Tuva, Russia)

2) 28.06.2019 - 30.06.2019: Festival of Traditional Russian arts 'Verkhovie' (Upper Yenissei), including that of old believers (Sizim village, Kaa-Khem district, Tuva, Russia)

3) 04.07.2019 - 07.07.2019: XXth Ustuu-Huree festival of live music and belief (Chadan city, Dzun-Khemchik district, Tuva, Russia)

4) 13.07.2019 - 14.07.2019: Tuvan Cattle-breeders Festival 'Naadym': horse-races, yurt-city, wrestling, archery, cattle-exhibition, concerts, (Tuva, Russia)

5) 15.08.2019: Tuvan Republic Day (Tuva)

6) 16.08.2019 - 18.08.2019: 3d International Festival 'Khoomei in the center of Asia' (Kyzyl, Tuva, Russia)

7) 01.09.2019: Day of historic Memory and Dignity of Tuvan volunteers who perished in the 2nd World war (Tuva, Russia)

8) 07.09.2019: The Day of Kyzyl city (Kyzyl, Tuva, Russia)