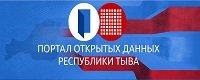 Kyzyl-Kuragino Railway Project Approved by Investment Commission, But with Doubts.

1 October 2006

| 4571 view | 0 comments

The Kuban-2006 International Economic Forum has opened in Sochi, promoted by Russia as a future Olympic games capital. Within its framework a selection of development projects to be financed from the Investment Fund has been made by the Investment Commission. Yesterday the forum made a decision to recommend to the Governmental Commission two out of the three projects under discussion. Among those recommended are the Kyzyl-Kuragino railway in the Republic of Tuva and a paid detour automobile route for Krasnodar-Abinsk- Kabardinka. But accirding to Kirill Androsov, the deputy minister of economic development and trade, Kyzyl-Kuragino railway project still is doubtful to receive governmental financing and will be put 'in a queue' as the project calls for huge resources (almost three billion dollars) within the small budget efficiency.

Russian Railways company which firstly was meant to be a co-investor in the Tuvan project then thought better of it. Androsov says that the reason for this change is not clear.

The Kyzyl-Kuragino railway is actively lobbied by those close to Russian oligarch Sergei Pugachev (Tuvan senator) who have purchased the rights to develop the Elegest coal mine.
Notice
New comments for news item are allowed for 365 days after publication.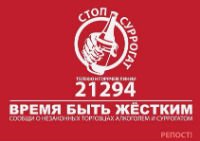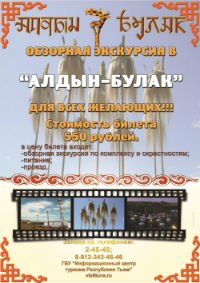 Event announces

1) 21.04.2023: Local governments Day (Russia)

2) 01.05.2023: May Day

3) 06.05.2023: Tuvan Constitution Day

4) 09.05.2023: Victory Day

5) 01.06.2023: Childrens defence Day

6) 06.06.2023: Russian Language Day - Pushkin's Day