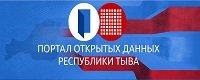 8 October 2006

| Views: 2261 | Comments: 0

The voting to elect deputies to the bicameral parliament started in Tuva at 8 a.m. local time (4 a.m. Moscow). Over 150,000 voters are expected to turn up at election polls. Parliamentary elections in Tuva are accompanied by scandal. Yesterday 90 observers from the Moscow Life party came to Abakan by air as the Tuvan airport services refused to receive the plane.
8 October 2006

| Views: 2663 | Comments: 0

The Republic of Tuva (Tyva) is situated in the central part of the Asian continent bounded by Eastern Siberia on the north, Mongolia on the south and east, Irkutsk Region on the northeast, the Buryat Republic on the east, and the Altai Republic on the west. The republic is far from both the warm Atlantic and Pacific oceans and the Arctic Ocean. Four time zones separate Tuva from Moscow and five separate it from Petropavlovsk-Kamchatsky on the east coast.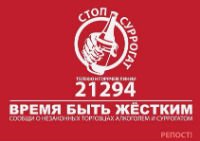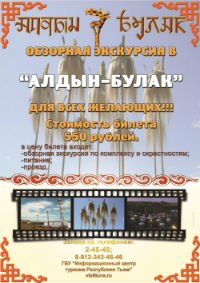 Event announces

1) 28.06.2019 - 30.06.2019: Festival of Traditional Russian arts 'Verkhovie' (Upper Yenissei), including that of old believers (Sizim village, Kaa-Khem district, Tuva, Russia)

2) 04.07.2019 - 07.07.2019: XXth Ustuu-Huree festival of live music and belief (Chadan city, Dzun-Khemchik district, Tuva, Russia)

3) 13.07.2019 - 14.07.2019: Tuvan Cattle-breeders Festival 'Naadym': horse-races, yurt-city, wrestling, archery, cattle-exhibition, concerts, (Tuva, Russia)

4) 15.08.2019: Tuvan Republic Day (Tuva)

5) 16.08.2019 - 18.08.2019: 3d International Festival 'Khoomei in the center of Asia' (Kyzyl, Tuva, Russia)

6) 01.09.2019: Day of historic Memory and Dignity of Tuvan volunteers who perished in the 2nd World war (Tuva, Russia)

7) 07.09.2019: The Day of Kyzyl city (Kyzyl, Tuva, Russia)