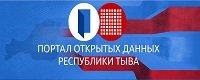 18 October 2006

| Views: 2302 | Comments: 0

Abandoning children becomes more often in Kyzyl, the capital of Tuva, State TV and Radio Broadcasting Company "Tyva" reported. Three small abandoned children were found in Kyzyl streets on one day last week.

The first telephone call was received by police in the afternoon on October, 12. A child was found near the orphanage in Suvorova St. by teachers. It emerged that 18-month-old Ulzana Shyyrap had been taken to the children's home by her mother.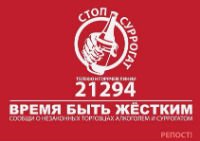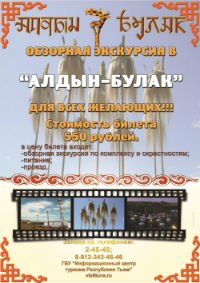 Event announces

1) 28.06.2019 - 30.06.2019: Festival of Traditional Russian arts 'Verkhovie' (Upper Yenissei), including that of old believers (Sizim village, Kaa-Khem district, Tuva, Russia)

2) 04.07.2019 - 07.07.2019: XXth Ustuu-Huree festival of live music and belief (Chadan city, Dzun-Khemchik district, Tuva, Russia)

3) 13.07.2019 - 14.07.2019: Tuvan Cattle-breeders Festival 'Naadym': horse-races, yurt-city, wrestling, archery, cattle-exhibition, concerts, (Tuva, Russia)

4) 15.08.2019: Tuvan Republic Day (Tuva)

5) 16.08.2019 - 18.08.2019: 3d International Festival 'Khoomei in the center of Asia' (Kyzyl, Tuva, Russia)

6) 01.09.2019: Day of historic Memory and Dignity of Tuvan volunteers who perished in the 2nd World war (Tuva, Russia)

7) 07.09.2019: The Day of Kyzyl city (Kyzyl, Tuva, Russia)