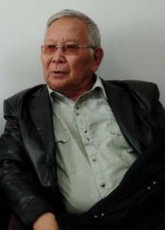 "I read recently that Astana historian Gizat Tabuldin says that he knows where Genghis Khan's grave is. But, as far as I know, it has not been found so far. It is also known that Tuvan scholar Nikolai Abayev has long been propagating the version that the tomb of the Shaker of the Universe is located in Tuva. It was in "Tuvinskaya pravda". So who is right?" (Sergei Kozlov, Kyzyl).
We turned to Doctor of History, Professor of TGU Nikolai Abayev for a commentary.
- Gizat Tabuldin is a Kazakh scholar of great authority.