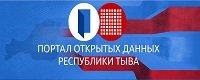 The tallest statue of the Buddha in Russia will stand in Tuva

22 May 2012

| 4098 views | 0 comments

The builders are planning to finish the tallest statue of the Buddha in Russia, which will stand in Kyzyl, in 2012.
Two years ago, Buddhist lamas proposed the idea to erect the tallest gilded statue of Buddha Shakyamuni in Russia near Kyzyl. The statue is to be 15 meters tall. The monument, located on Mt. Dogee, will consist of a 6-meter throne with the meditating Buddha seated on it in lotus pose. At first, the statue was supposed to be 40 meters tall. However, on the advice of the planners, the builders decided to decrease it to 15 meters to be better able to withstand seismic events. Even this will still make it the tallest in Russia.
The construction began last year, utilizing volunteers from among the believers. Dalai-Lama XIV has given his blessing to the project.
"The price of the project, which should be completed this year, is 13 million rubles. Three of them have already been utilized: the throne for the Buddha is ready", states the announcement of Government of Tuva.
Now the matter of making the gilded statue is being decided. At first it was planned to order the statue at Volgodonsk of Rostov region, where a 10-meter statue of the Buddha was made for Elista (Kalmykia). However, the prices asked by Volgodonsk were higher than the cost of the entire project. For that reason, the order was placed with China, in a Tibetan firm, which will halve the expenses. The gilded statue will be made of fiberglass, a material which is relatively light, and at the same time strong and durable.
"The holy monument, standing at the elevation of 2000 meters above sea level on Mt. Dogee will be visible from any point of the Tuvan capital", - the release notes.
It is known that the Head of Tuva, Sholban Kara-ool, also contributed towards the project. The Premier donated one million rubles to the project of construction of Shakyamuni Buddha's statue on Mt. Dogee near Kyzyl, which is sacred to the Tuvans. Kamby-Lama of Tuva, Tenzin Tsultim remarked that the material help shown by the Premier of the republic confirms the direction of Tuvan Government towards development of the spiritual culture of the nation, and creating conditions favorable to inter-confessional harmony.
The tallest statue of the Buddha (and a statue in general) in the world today is the monument "Spring Temple Buddha" located in Chinese Henan province. The 128-meter Buddha is placed on a 25-meter pedestal of bronze lotus flowers. The tallest statue of the Buddha in Russia and Europe today is in Elista.

| | |
| --- | --- |
| | RIA Novosti, translated by Heda Jindrak |
Notice
New comments for news item are allowed for 365 days after publication.