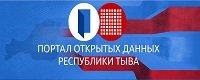 Tuvan Kid Steals Balalaikas for Band

An eight-year-old boy in the Siberian republic of Tuva was exposed for stealing Russian folk instruments from a local school, blaming his actions on his love of music, local police said.
A music school at a local village reported the disappearance of three balalaikas and two domras on late Wednesday, police said in a statement.
A quick search discovered all the instruments in a local shed and identified the boy, whose name was withheld, as the perpetrator of the theft.
When pressed for explanations, the boy said he wanted to perform music with his friends in a shed owned by the family of his friend and band buddy.
The instruments were returned to school, whose director refused to press any charges over the incident.
The balalaika is a traditional Russian string instrument not native for Tuva. The republic is primarily known to music lovers worldwide for its unique throat singing.
Notice
New comments for news item are allowed for 365 days after publication.