Archive

« January 2020 »
Mo
Tu
We
Th
Fr
Sa
Su
1
2
3
4
5
6
7
8
9
10
11
12
13
14
15
16
17
18
19
20
21
22
23
24
25
26
27
28
29
30
31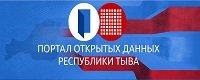 4 October 2006

| Views: 2250 | Comments: 0

With a week left before the election date, October 8, black PR methods are more actively engaged to make people vote for the needed candidates. Life party candidates, main United Russia rivals, have been named 'Shoigu's traitors' in leaflets glued onto all the public places in Kyzyl.

Shoigu's name esteemed in every house in Kyzyl has been actively engaged in United Russia propaganda campaign but none has expected that it can boil to black PR as well. The leaflets are accompanied with poison-pen texts saying who is your enemy and who is your friend.

| | |
| --- | --- |
| | Sayana Mongush, Dina Oyun |
26 September 2006

| Views: 2325 | Comments: 0

Today the Supreme Court of Russia annulled a Tuvan Court decision taken September 5, cancelling election registration of the Life party candidates list. Among those who found the Tuvan Court decision illegal were Prosecutor General Office, Central Election Commission of Russia, Election Commission of Tuva, Tuvan Department of Life party. The only one backing it was United Russia in Tuva.
25 September 2006

| Views: 2528 | Comments: 0

One of the most scandalous Russian politicians, Liberal Democrats leader Vladimir Zhirinovski made a three-hour-long visit to Tuva on Sunday, September 24.

He was met in the airport by a Tuvan representative executive power team - Vice-Prime-Ministers Alexandr Brokert, Sergei Barybin; Minister of Economics Galina Balakina, Internal Affairs Minister Viktor Lesnyak, Culture Minister Zoya Samdan, and Kyzyl mayor Dmitri Dongak.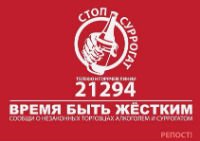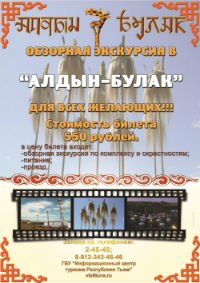 Event announces

1) 25.01.2020: Shagaa, new year according to Buddist calendar (Tuva)

2) 23.02.2020: Day of the Motherland Defender (Russia)

3) 08.03.2020: Women's Day (Russia)

4) 01.05.2020: Festival of Labour. Pervoye Maya (Russia)

5) 06.05.2020: Day of Tuvan Constitution (Tuva)

6) 09.05.2020: VICTORY DAY, 75th anniversary of Russian Army victory over fascism (Russia)

7) 11.05.2020: 102th anniversary of Richard Feynman, outstanding physicist, Nobel Prize winner (California-Tuva)

8) 19.05.2020: Museum workers' Day (Russia)