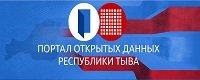 Supreme Court of Russia Restored Life Party Election Registration Cancelled by Tuvan Court

Today the Supreme Court of Russia annulled a Tuvan Court decision taken September 5, cancelling election registration of the Life party candidates list. Among those who found the Tuvan Court decision illegal were Prosecutor General Office, Central Election Commission of Russia, Election Commission of Tuva, Tuvan Department of Life party. The only one backing it was United Russia in Tuva. 'It is an overwelming victory of the truth! This decision is awaited by all in Tuva, except bureacrats and corrupted officials", Vasili Oyun, leader of the Life party candidate list said to Tuva-Online upon the hearing in the Supreme Court of Russia.
Notice
New comments for news item are allowed for 365 days after publication.