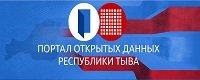 ---

Tuvan Books are on Exhibit in the International Moscow Book Fair

Out of all the exhibition of different Publishing Houses of Russia, put on displau at the XIV International Moscow Book Fair, the exposition of the House of Peoples of Russia was in much greater demand. Hosts of this exposition Chimit-Dorzhu Ondar and Sergei Kuchinski had to answer numerous questions concerning books and magazines about the life of different nationalities of Russia. As they have said afterwards, this experience has proved once again the necessity to open up a special bookstore with the literature on People of Russia on sale. Such a store will begin functoning in October this year in the main Pavillion at VDNH (all-Russian Exhibition Centre) in Moscow.
Notice
New comments for news item are allowed for 365 days after publication.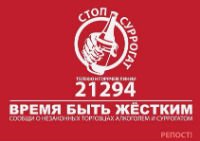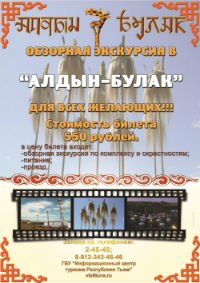 Event announces

1) 20.02.2023: Shagaa, New year according to Lunar Calendar (Tuva)

2) 23.02.2023: Defenders' Day

3) 08.03.2023: Women's Day (Russia)

4) 21.04.2023: Local governments Day (Russia)

5) 01.05.2023: May Day

6) 06.05.2023: Tuvan Constitution Day

7) 09.05.2023: Victory Day

8) 01.06.2023: Childrens defence Day

9) 06.06.2023: Russian Language Day - Pushkin's Day