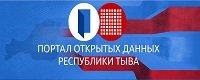 ---

Per-capita Monthly Income in Tuva is 1,889 rubles (60 dollars)

The Statistics Committee of Tuva has released the Republic's socio-economic development data for the first half of 2002. Industrial production increased 6.9% from last year, earning 591 million rubles. Agricultural production reflected the decline of both cattle (-7.8%) and horse (-13.7%) numbers, earning 507.6 milllion rubles--only 93.6% of last years total. Retail Trade turnover was 137.9 million rubles. Population data shows that the per-capita monthly income is 1,889 rubles, while 12,900 of the people are unemployed, and 57.7% of the population are living below the poverty level. The birth rate, however, is traditionally high and shows 2.8 births per 1000 people. Immigration data shows 494 people moved into Tuva while 648 emigrated elsewhere
Notice
New comments for news item are allowed for 365 days after publication.