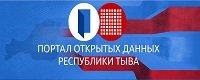 ---

Rally to Remember the Innocent Victims of the Regime

18 August 2002

| 1869 views | 0 comments

Today a public meeting of the children and grandchildren of the repressed people took place at the 'Monument to the Repressed Arat'or Tuvan peasant (Krasnykh Partisan Str. 7). The relatives of all those who perished during the years of repression get together annually to remember the innocent victims of the regime. The Director of the Musum of Repressed People, Ondar Okhemchik, a well-known Tuvan photographer, spoke of the necessity of remembering those tragic events so they never occur again. Over five hundred Tuvans were sued in the 1930s by a 'drumhead' trial court consisting of three judges. The people were interrogated by the three then brought out of the court and depending on the verdict, executed as traitors and Japanese spies.
Notice
New comments for news item are allowed for 365 days after publication.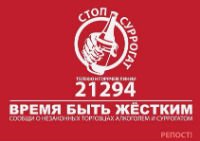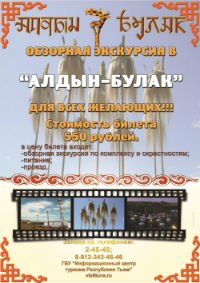 Event announces

1) 04.07.2019 - 07.07.2019: XXth Ustuu-Huree festival of live music and belief (Chadan city, Dzun-Khemchik district, Tuva, Russia)

2) 15.08.2019: Tuvan Republic Day (Tuva)

3) 16.08.2019 - 18.08.2019: 3d International Festival 'Khoomei in the center of Asia' (Kyzyl, Tuva, Russia)

4) 01.09.2019: Day of historic Memory and Dignity of Tuvan volumteers who perished in the 2nd World war (Tuva, Russia)

5) 07.09.2019: The Day of Kyzyl city (Kyzyl, Tuva, Russia)