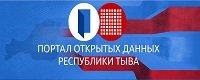 ---

Verdict of the Tuvan Court in Regard to the Ex-minister of Culture Remained Unchanged

24 March 2005

| 1816 views | 0 comments

The Supreme Court of the Russian Federation found the verdict of the Tuvan Court in regard of Eres Danzyn, ex-minister of culture adequate and true. In May last year Danzyn was caught red-handed in his office receiving a bribe of 10000 roubles (appr 350 dollars) from head of the Russian Cultural Centre Nadezhda Ponomareva. According to the official the money could have facilitated financing of the festival 'Singing culture of Old-Believers' which the Centre was planning to hold last summer. The procurator maintained the accusation based on the two articles – reception of the bribe by a state official (art 290) and surpassing the position competence (art 286). The court found Danzyn guilty only of the second part considering the collected evidence in regard to the first part not enough. This decision did not satisfy the Procurator's office of Tuva. But the Supreme Court of Russia left the sentence unchanged.
Notice
New comments for news item are allowed for 365 days after publication.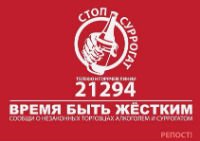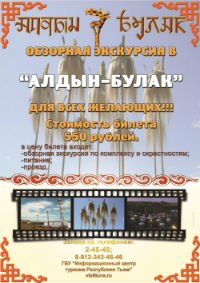 Event announces

1) 04.07.2019 - 07.07.2019: XXth Ustuu-Huree festival of live music and belief (Chadan city, Dzun-Khemchik district, Tuva, Russia)

2) 15.08.2019: Tuvan Republic Day (Tuva)

3) 16.08.2019 - 18.08.2019: 3d International Festival 'Khoomei in the center of Asia' (Kyzyl, Tuva, Russia)

4) 01.09.2019: Day of historic Memory and Dignity of Tuvan volumteers who perished in the 2nd World war (Tuva, Russia)

5) 07.09.2019: The Day of Kyzyl city (Kyzyl, Tuva, Russia)