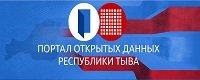 ---

A New CD of Tuvan Folk Music is Under Preparation

22 September 2002

| 2704 views | 0 comments

A new cd of Tuvan folk music is under preparation. The album, prepared by the Scientific Center ЂKhoomeiЂ, will contain unique recordings of the master throat-singers of Tuva, most of who are no longer alive. Some of the artists featured are, Marzhymal Ondar, Oorzhak Khunashtar-ool, Soruktu Kyrgys, Oleg Kuular, Gennady Tumat, Gennady Chash, and Andrei Chuldum-ool. The recordings were made by Zoya Kyrgys throughout her thirty-year field investigations in yurts, mountains, taiga, and steppeЂfirst using a simple recorder, then more recently a digital recorder. The album will also contain an interview with the great Tuvan throat-singer Oorzhak Khunashtar-ool that was recorded in 1973. The master copy of the cd has been made in Norway and is now being pressed at a Moscow factory. As Zoya Kyrgys points out, the new disc, set for sale in the Republic, should improve the present paradoxical situation that most Tuvan music cds can be found abroad but not in Tuva itself.
Notice
New comments for news item are allowed for 365 days after publication.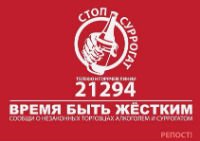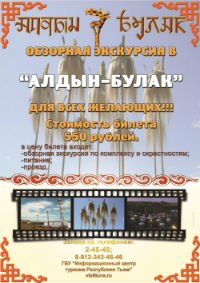 Event announces

1) 15.08.2022: DAY OF TUVA REPUBLIC (Tuva)

2) 16.08.2022 - 18.08.2022: IV International Khoomei Festival, devoted to the 60th anniversary of People's Khoomeizhi Kongar-ool Ondar (Kyzyl, Tuva)

3) 01.09.2022: Day of memory and honour of Tuvan volunteers who fighted against fascism (Tuva)

4) 01.11.2022: Day of Tuvan language (Tuva)