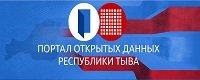 ---

14 December 2004

| Views: 2252 | Comments: 0

All-Russian Civil Congress has just been held in Moscow. It gathered civil rights defenders and journalists from all the far-off places of Russia including Tuva which was represented by Augusta Perelyaeva (Civil Rights Defense Comittee) and Dina Oyun (Tuva-Online).
---

12 December 2004

| Views: 2247 | Comments: 0

A new film on Tuva has been recently produced by the State TV Broadcasting Company "Tyva". It opens up a new world to you - the intriguing and unique world of Tuva and its nomads, who still make up two-thirds of the population. People from the very heart of Asia, with its infinite steppe and impenetrable taiga, hot desert sands and snow-capped mountain peaks, its blooming Alpine meadows and severe tundra.

| | |
| --- | --- |
| | Dina Oyun, Audrey Wideman |
---

9 December 2004

| Views: 2885 | Comments: 1

Different opinions on the future of khoomei and participation of foreign throat-singers in the Tuvan khoomei competitions go on coming. Here is a view by Arjopa (Germany) complimenting the discussion started by the review of the Festival of Khoomei dedicated to Gennady Tumat (July, 2004).
As a professional musician and the only foreign jury member of last year's Khoomei-Symposium 2003, I think that the participation of none-tuvan singers should be handled in a different way.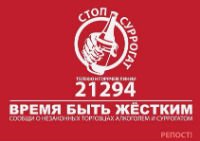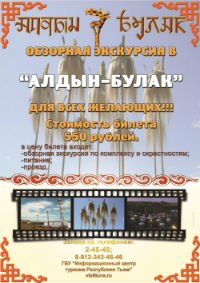 Event announces

1) 21.06.2019 - 22.06.2019: Republican Festival of Tuvan traditional applied art 'Silver art' (Kyzyl-Dag village, Bai-Taiga district, Tuva, Russia)

2) 28.06.2019 - 30.06.2019: Festival of Traditional Russian arts 'Verkhovie' (Upper Yenissei), including that of old believers (Sizim village, Kaa-Khem district, Tuva, Russia)

3) 04.07.2019 - 07.07.2019: XXth Ustuu-Huree festival of live music and belief (Chadan city, Dzun-Khemchik district, Tuva, Russia)

4) 13.07.2019 - 14.07.2019: Tuvan Cattle-breeders Festival 'Naadym': horse-races, yurt-city, wrestling, archery, cattle-exhibition, concerts, (Tuva, Russia)

5) 15.08.2019: Tuvan Republic Day (Tuva)

6) 16.08.2019 - 18.08.2019: 3d International Festival 'Khoomei in the center of Asia' (Kyzyl, Tuva, Russia)

7) 01.09.2019: Day of historic Memory and Dignity of Tuvan volunteers who perished in the 2nd World war (Tuva, Russia)

8) 07.09.2019: The Day of Kyzyl city (Kyzyl, Tuva, Russia)