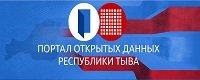 ---

Eco Film Festival Devoted to 30th Anniversary of Dersu Uzala Film will be Held in Tuva this September

Charity Foundation 'Dersu Uzala' named after legendary Tuvan actor Maxim Munzuk, set up a year ago by Galina and Svetlana Munzuk and other Tuvan actors, is planning to hold this year its first large-scale activity – ecological Film Festival "Following Dersu Uzala's Live Path'. Films connected with Dersu's principles to live in harmony with nature, can be submitted to the jury from June, 1 to August, 3. The next festival stage will consist in the show of the selected films on the Tuvan TV from August, 6 till September, 3. And the main events of the Festival will take place in Kyzyl September, 4-10. The official program includes photoexhibition, seminars, conferences, eco and ethno excursions around Tuva, concerts of tuvan musicians as well as the films' show. The Festival is supported by the Ministry of Culture of Tuva and the Tuvan State Broadcasting Company. Tuva-Online is its official information sponsore.
Notice
New comments for news item are allowed for 365 days after publication.